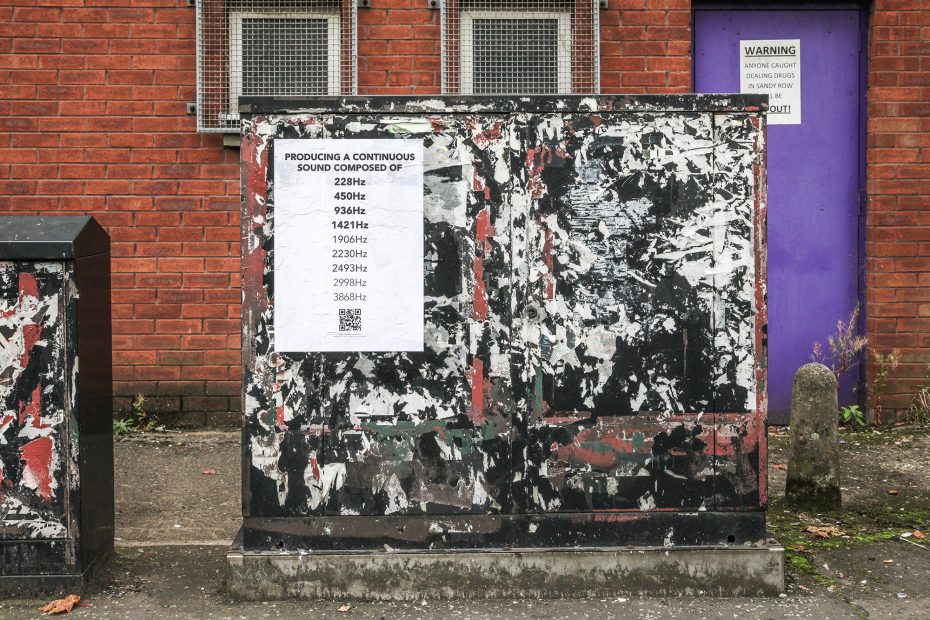 DONEGALL RD.
This box was spotted by Matilde on the 1st of March 2013 around 8pm:
"I was cycling on my way to a friend house for dinner. Although it was dark on the left hand side after Blondin Street I spotted this box."

Producing a continuous sound composed of:
228Hz
450Hz
936Hz
1421Hz
1906Hz
2230Hz
2493Hz
2998Hz
3868Hz

Click here for an overview of the pinned locations.