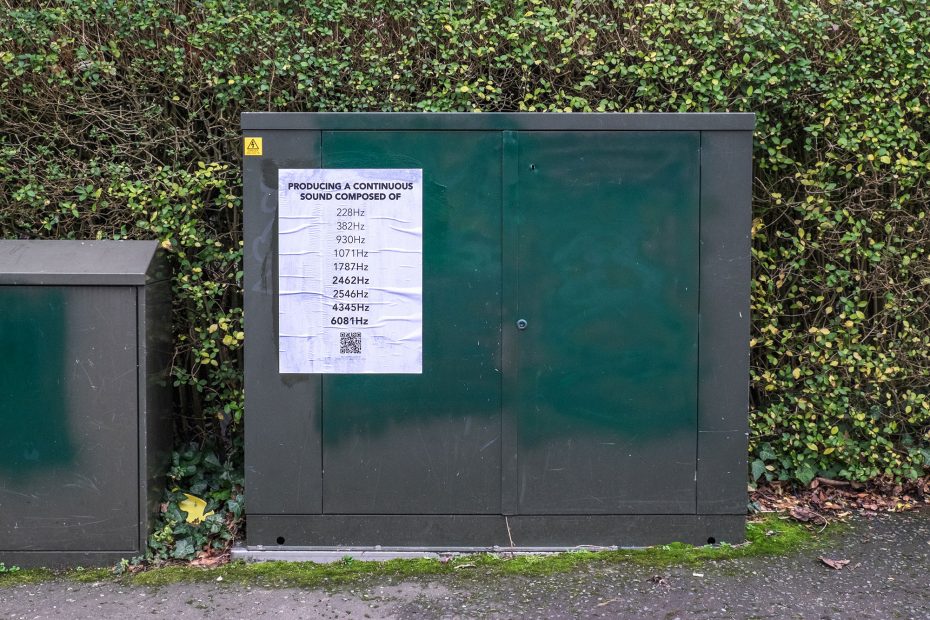 OSBORNE DR.

This box was spotted by Conor on the 15th of Feb 2016 around 3pm:
My girlfriend and I were out walking a dog for a friend, so we were on a somewhat unusual route. We noticed a box on Osborne Drive, close to where it intersects with Bawnmore Road. It's a quiet and leafy residential area just off the busy Lisburn Road. The quietness of the streets made the humming sound from the box very noticeable. We spotted it on Monday 15 Feb 2016, perhaps around 3pm.

Producing a continuous sound composed of:
228Hz
382Hz
930Hz
1071Hz
1787Hz
2462Hz
2546Hz
4345Hz
6081Hz

Click here for an overview of the pinned locations.